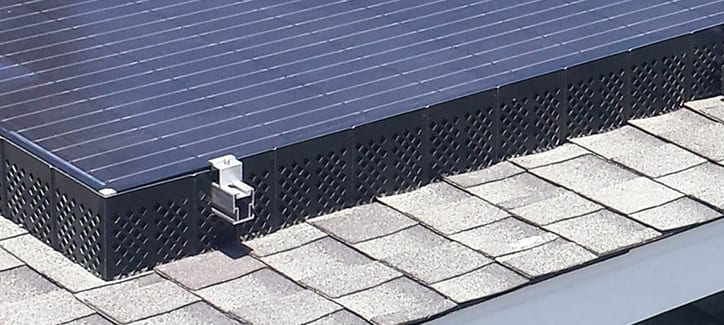 Since the day they began their solar business, SUNation owners Scott Maskin and co-founder Mike Bailis have provided their customers with the best products, workmanship and service possible. SUNation installs solar systems using experienced and fully trained experts with over 10 years of experience – no subcontractors. Plus, SUNation offers a 20-year guarantee with their rooftop system, well beyond the 10-year guarantee that most large solar companies offer.SUNation owners take great pride in being voted Best of Long Island's solar business for nine years running, and are rated as one of the Top Ten Solar Companies on Angie's List.
Preventing Problems is Standard Procedure
Most importantly, SUNation takes pride in the partners they are associated with, and that includes SolaTrim – the industry standard for pest abatement, protection and beautification of residential solar systems. The fact is, intrusion by pigeons, squirrels and other environmental threats can cause costly damage to the electrical system. SolaTrim offers a beautiful aluminum trim around the solar panels that keeps pests and other environmental hazards out while adding the finishing touch to the rooftop system. The SolaTrim barrier provides lifetime protection for their customers' solar investment.