Referral to Satisfied Customers
With years in the industry, Matt Stanton had built up some skepticism about solar protection. He felt that the "chicken wire" look of some other critter barriers, was just not what he wanted to pitch to his clients. After a brief discussion and introduction of the aesthetically pleasing SolaTrim from a trusted friend and fellow installer, Matt decided to give SolaTrim a shot. After numerous installs and happy customers, Matt has given SolaTrim his full support and will continue to endorse the SolaTrim name and product.
A Little About Better Power and Matt Stanton
Matt Stanton had been working with another sales group up until February 2019 when himself and a few colleagues decided to start their own thing. Matt was proud to emphasize that their official business establishment date was February 15th, the same day as his parent's wedding anniversary.
Today, Better Power is proud to announce that they service New Jersey, California, Florida, the Carolina's, Connecticut, Rhode Island, Illinois, and Arizona. They have 50 installs under their belts this year and are looking forward to many more and growing into more markets.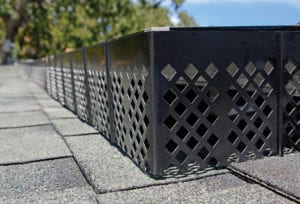 *Solar panel critter guard that works great and is aesthetically pleasing. Easy to install; easy to impress. Happy installer and homeowners all-around.
Thinking of Installing SolaTrim? – Better Power's Inside Scoop
Matt was asked to shed some light on what advise he would tell a potential installer and he had a pretty great answer.
"I would start with a question. What are you looking to do in the long run? Are you wanting to stay in business for years or just looking to make a quick buck? If you are looking to do this long term and want to save yourself some money and a heck of a lot of headaches, you are going to want to go with a product like SolaTrim. You can use chicken wire if  you want, but you will have unhappy homeowners and you're not going to get a lot of referrals out of it. With SolaTrim, it does the job and it looks fantastic."
– Matt Stanton Better Power