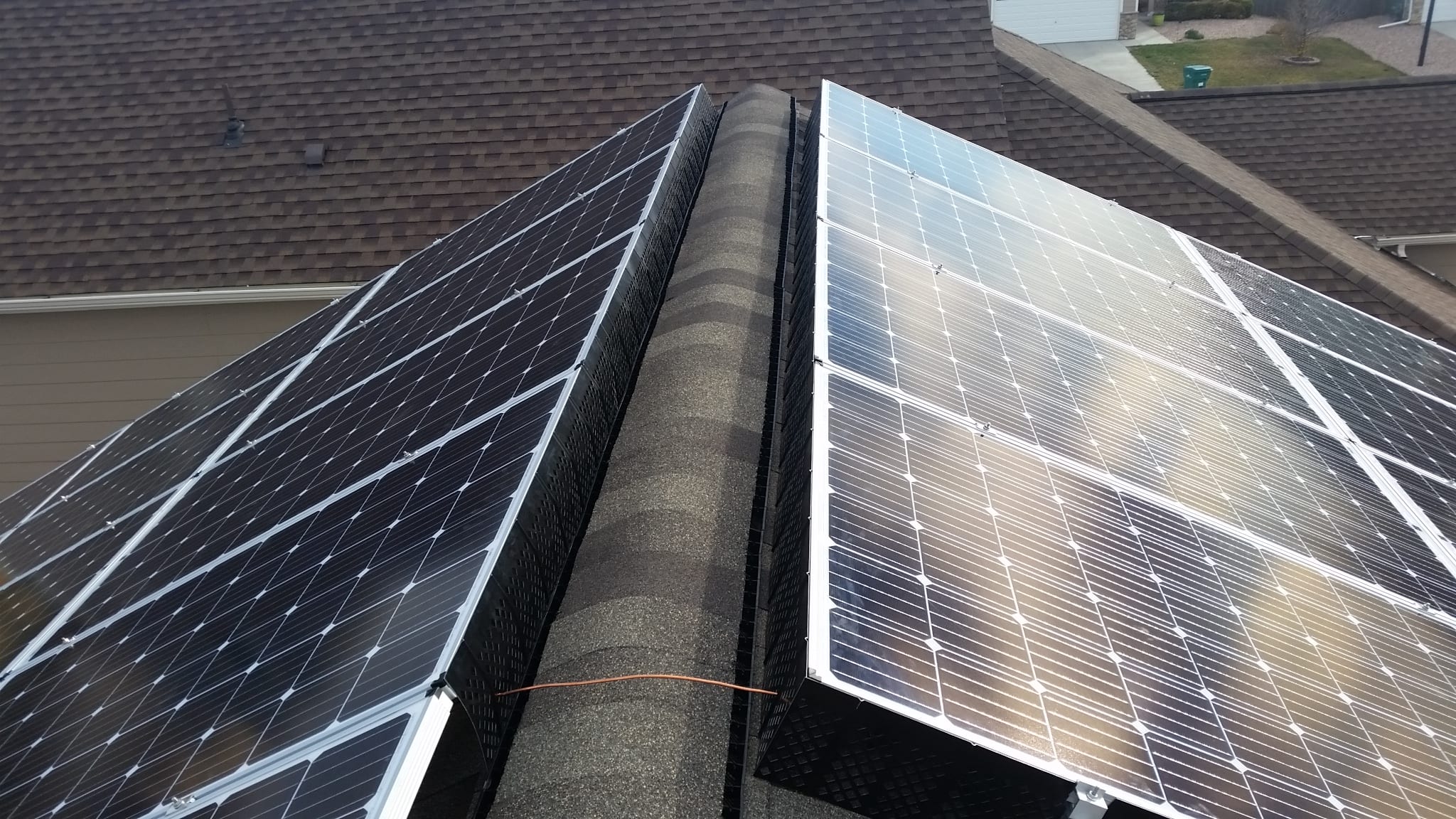 July 10, 2017 – Solar Power World
Article by Kathie Zipp & Mark Roe (SPW Contributor)
What it takes to win in the residential solar business has changed over the past few years. In the boom days, volume and market share were king, and leadership was established with innovative financial offerings, well-researched mass marketing, spirited sales proposals and the promise of powerful economies of scale. Huge volume would surely also bring dominant purchasing power, lower cost of capital, administrative efficiency and engineering and operational productivity improvements.
Initially success was undeniable. Residential solar volume exploded. As awareness grew, hundreds of thousands of homeowners were proud to join the renewable revolution. Solar companies were feeling truly proud to be changing the world and building fabulous businesses. Customers and investors agreed! Several solar installation companies went public, including ours. As I stood with SolarCity founders Pete and Lyndon Rive and Elon Musk for the ringing of the NASDAQ bell on our first day as a public company, it seemed our strategy to build big volume and market share had clearly separated us from our peers for the foreseeable future.
And then, as usually happens in a nascent industry, things didn't go exactly as expected. Panel prices plummeted for everybody, regardless of volume. Selling, design and administrative costs refused to scale with volume. Mass marketing proved to be too expensive. Bigger installers lost much of their advantage in cost of capital as the market shifted from lease to buy.
As a result, economy of scale benefits the big installers have built have not yet fully materialized, and local roofing companies, electrical contractors and opportunistic entrepreneurs have been able to compete very successfully in the marketplace. In this new reality, where everyone is getting similar material prices and offering the similar sales proposals, every company, big or small, needs to innovate across their business to increase margins, drive higher close rates and referral rates, and drop pennies per watt to their bottom line.
Innovating Across the Business
Prior to my stint in solar, my time as an executive at Apple had taught me that innovation must be pursued in every facet of a business, not just in product development. Let's take a look at a case study to show how one simple, innovative change that is executed well across the business can really move the needle.
I used to joke with my colleagues about how we had solved dozens of complicated issues in residential solar but the one issue we couldn't solve was pigeon poop and squirrels! Squirrels were chewing on solar wiring, pigeons were nesting and laying eggs, and debris was becoming lodged underneath panels and racking.
We tried everything to solve these messy issues. Available products like pigeon spikes, chicken wire, bulky flanges and messy adhesives were extraordinarily ugly and woefully ineffective. In my time in solar, I am sorry to say that nobody, including my company, ever successfully conquered this seemingly simple issue.
Recently, I was introduced to a company that had a product that finally nailed the pest prevention and abatement problem. The company is SolaTrim and the product is a deceptively simple-looking stamped aluminum barrier that is easy to install, wonderfully effective and amazingly attractive. Rarely do we see a product that so thoroughly solves a problem that has nagged residential solar for years. And the kicker is that it does so much more, especially when incorporated fully into the sales process up front.
Companies that are fully integrating SolaTrim into their sales offering are seeing 10 to 20 cents per watt of bottom line benefit. They are positively impacting sales margins with a compelling upsell offering, increasing close rates, customer satisfaction and referral rates, while clearly reducing bad Yelp reviews and maintenance costs down the road. I was so impressed that I invested in the company and have enjoyed helping them sell several hundred thousand feet of their innovative product across North America while eliminating that pesky old "unsolvable" problem.
The SolaTrim solution is just one example of how hundreds of companies are innovating within their business. While the biggest installers continue to innovate and successfully drive volume and grow this wonderful market that is slowly but surely changing the world, local installers are also competing successfully, leveraging their local relationships and reputations and looking for every way possible to get a few more pennies per watt to the bottom line. Companies that will win in the future will not only leverage their volume and supply a good product at a fair price, but they will under-promise and over-deliver, build trust with their customers, and continually innovate in small ways in every facet of their business.
Mark Roe is the former vice president of operations and engineering at SolarCity (now part of Tesla) and is an angel investor in both solar and non-solar startups.
---
About SolaTrim LLC
SolaTrim pest, debris and environmental protection barrier is manufactured in Northern California and all materials used in production are made in the USA. For more information about SolaTrim, go to www.solatrim.com or send your questions to info@solatrim.com.
SolaTrim strives to provide residential solar integrators and consumers with an affordable, attractive and dependable product that will enhance, maintain and protect their renewable energy investment for decades to come. It is our goal at SolaTrim to continue to develop and manufacture Made in the USA solar Aftermarket and BOS products that will improve and support America's solar initiative.
Contact:
Ernie Bayless
President, SolaTrim LLC
916-947-0650
ernie@solatrim.com