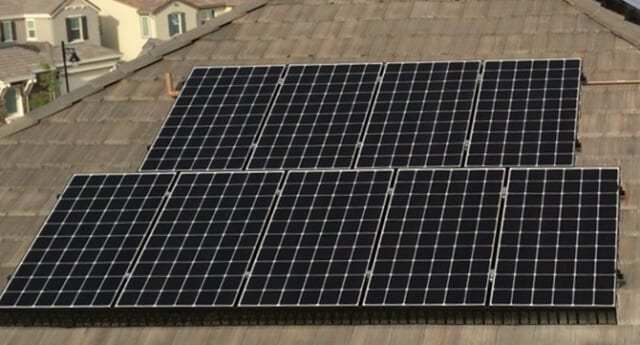 With an average installation cost of up to $25,000 per house, the homeowner's decision to purchase or lease solar panels could rank right up there with their outlay for a new car or a year of college tuition. It's not like deciding to buy a riding lawn mower or hire a monthly landscaping service. It's a serious financial consideration with an impact on their total financial picture.
Homeowners don't always think through all the cost-benefit implications from their solar investment, both in relation to financial gains and to potential costs associated with a rooftop system installed without solid protection from pests and debris.
While the technical and aesthetic aspects of installing a solar system, protection helps make the case to homeowners, don't forget the economic considerations.
Here are eight economic benefits that come to mind right away to share with homeowners that are also critically important:
Investment Protection. First and foremost, installed system protection guards the homeowner's initial investment in the high technology, power-generating solar sub-system installed on their roof. If they are willing to make that kind of investment, it stands to reason to protect it in any way they can.
Manageable Projects. With ease of installation of panel protection comes convenience and an immediate sense of gratification for the homeowner, with no pricing surprises or installation hassles. There will be no cost overruns on this project, due to environmental issues.
Experts on Board. Utilizing fully-trained installers for their panel protection means no unqualified subcontractors are atop the house, potentially damaging the homeowner's roof, the solar panels or the protection barrier.
Built-In Compliance. When you use panel protection like SolaTrim® solar panel protection, everything conforms to national, state and regional codes, with no out-of-pocket penalties for non-compliance.
Association Awareness. When panels conform to HOA and AOAO policies for aesthetics, no one has to worry about association penalties either. Homeowners always appreciate it when you can check this box for them.
Warranty Protection. Manufacturers warranties make it trustworthy. The warranty from SolaTrim® on their adhesive ensures 20-year protection, which means no dipping back into the pocketbook or maintenance costs for the panel protection later.
Resale Appeal. Improved curb appeal for home resale. Solar panels with protection can be a selling point especially to buyers who might not be as knowledgeable about the true beauty of green energy solutions like solar.
Reduced Interruption. Protected rooftop systems can avoid any environmental damage that can cause interruption of power generation. This can have negative financial implications if the homeowner is selling power back to the utility company.
Any one of these advantages above might be the difference in helping a homeowner make the decision to add SolaTrim® protection to the lease or purchase of their solar system. Considered together, these eight benefits represent compelling reasons for protecting your system. Add this to your product literature, social media posts and homeowner discussions and make the best decision possible for renewable energy in the home.