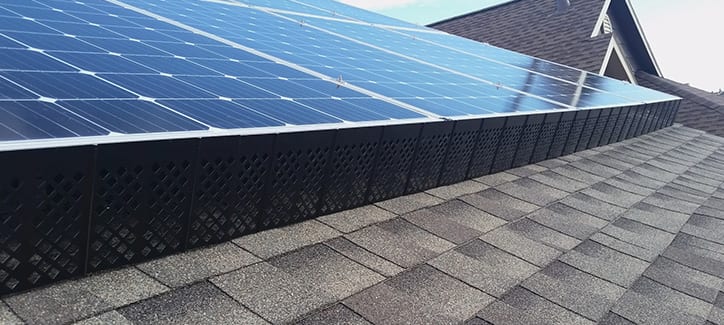 Despite economic tariffs, tax uncertainty and severe weather disruptions across the nation, residential solar power installation is moving right down the track as we head into longer days and warmer temperatures.
The current \ Federal administration seems to be rejecting trends to advance decarbonization and alternative energy solutions like solar and wind. At the same time, more local or level, individual states, cities, communities, and businesses are addressing climate change and economics with ambitious sustainability initiatives that are driving solar market growth forward, according to the Deloitte 2019 Renewable Energy Outlook.
According to report author, Marlene Motyka, "We see three trends coming into sharper focus in 2019 that are likely to shape renewable growth in the coming year. Those trends include emerging policies that support renewable growth, expanding investor interest in the sector, and advancing technologies that boost wind and solar energy's value to the grid, asset owners, and customers."
Half of the states with renewable portfolio standards (RPS) targets are poised to reach their goals by 2021, and several states are considering an increase in their targets. For a select few, 100% renewables is not out of the question.
Sustainability truly seems to makes sense and the energy market is abuzz with
smaller companies diving into the corporate procurement market. In addition, large oil and gas companies are diversifying with solar in their energy mixes, and asset management companies are forging new opportunities for their solar growth.
As the energy transition accelerates, the major players in oil and gas are increasingly making strategic moves to adapt to the changing energy landscape. Large private utilities, battery manufacturers, EV charging infrastructure companies and rural solar home system companies are all moving into the electricity space.
According to Wood Mackenzie, there are also opportunities for renewables to complement oil and gas (and metals) extraction. Solar PV has been applied as a mainstream solution to offset diesel consumption for energy intensive mining operations in places like Sub-Saharan Africa, Australia, and Chile for several years. Increasingly, solar PV is emerging as an obvious opportunity for upstream oil and gas companies to integrate with extraction operations in remote areas.
The US Department of Energy's Energy Information Administration (EIA) projects in its "Short Term Energy Outlook" that solar generation will move from 211,000 MWh per day in 2017 to 260,000 MWh/d in 2018, a 23% increase, and to 290,000 MWh/d in 2019, another 12% increase.
And on a final note, remember that the solar power market is global. According to Green Tech Media, the top 20 largest global PV markets will account for 83 percent of new global demand through 2023, with the fastest growth in the Middle East and Mediterranean (Saudi Arabia, Iran, Egypt and Italy), plus increased corporate procurement activity in Europe.
In summary, at SolaTrim we are excited about the growth in the solar energy market, globally, nationally and locally. We are proud to serve solar system distributors who want to a valuable and proven differentiator that protects and beautifies to their customers – a solar system protective trim.
By Bob Smith
SolaTrim President